- - JANUARY UPDATE - -
PERSHORE OSTEOPATHIC PRACTICE IS OPEN AS NORMAL
PRACTICE ASSOCIATES
Principle Osteopath
Dev Naraine
MA, BSc(Hons)Ost, LicAc MBAcC, Dip Sports Injuries APNT
2020, Qualified as a 5 Element Acupuncturist having studied for the degree level Professioal Licentiate in Acupuncture (LicAc) at The Acupuncure Academy in Lemmington Spa and registered as a practitionar with the British Acupuncture Council (BAcC)
2015, Qualified as a UK Athletics Leadership in Running Fitness instructor and as a Guide Runner, he now runs the Sports Partnership - Herefordshire & Worcestershire, Couch to 5K running programme several times a year at Pershore. For more details please see our Facebook page C25K Pershore,
2014, Associate with Worcester Complementary Health (WOCOH),heading up the Osteopathic and Sports Injuries side of the practice.
2010, Opened the Pershore Osteopathic & Sports Injury Practice.
2009, Associate positions in Osteopathic sports clinics in Oxford and at the Atlas pain relief centre in Birmingham.
2009, Qualified and registered as an Osteopath with the General Osteopathic Council (GOsC) having studied for the BSc(Hons)Ost a the British School of Osteopathy (BSO) and at Oxford Brookes University.
2007, Qualified as a Sports Injury & remedial massage therapist with the Association of Physical and Natural Therapists in London, gaining a diploma in Sports injuries and Sports massage. He is also registered with the British Complementary Medicine Association No: 03280.
1987, Trained by Sara Thomas as a Holistic Massage Therapist at the Massage Training Institute in London.
Dev is a recognised Osteopathic service provider to the Occupational Health Department of Worcestershire County Council and is the appointed Osteopath to Pershore Rugby Club.
Practice Associates: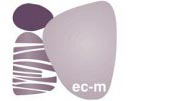 Counselling, Psychotherapy & Supervision - Academic & Clinical
Eleanor Creed-Miles
BACP: Snr Acc. MA(Cantab), WPF, UKRCP, BAPPS
Top of the Hill,
Wyre Hill, Wyre Piddle,
Pershore, Worcestershire,
WR10 2HS

T: 01386 550136
E: eleanorcreedmiles@gmail.com
W: www.eleanorcreed-miles.com